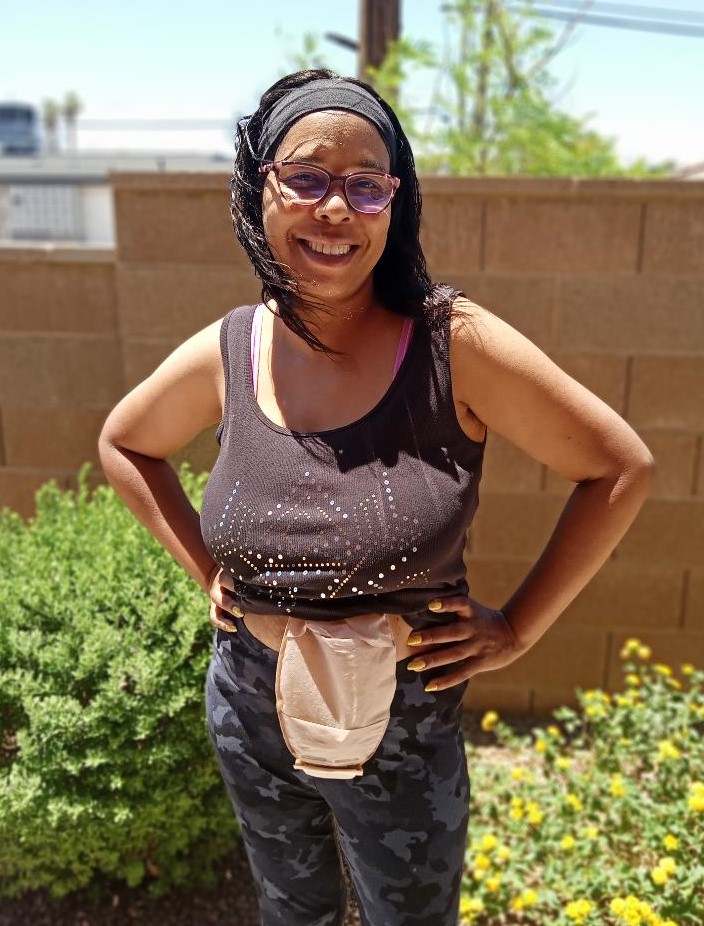 I was diagnosed with anal cancer on 2/17/2021. I went through chemotherapy and weeks of radiation. At the time, It was the hardest thing I had ever been through. After weeks of treatment, the tumor was still there, so I had to have surgery to remove the cancer.
On 1/27/22 I had Abdominal Perineal Resection surgery to remove my rectum, and part of my colon. I was given a permanent colostomy. I was in the hospital for 48 days. This became the hardest thing I have ever been through. I am now cancer free. This surgery, and having my colostomy has saved my life.
My stoma will forever be a part of my life and I am so thankful. Now my live as an ostomate living with a permanent colostomy begins and I will live life to the fullest, cancer free.
You can follow Lakecia on her Instagram @my_ostomy_life48