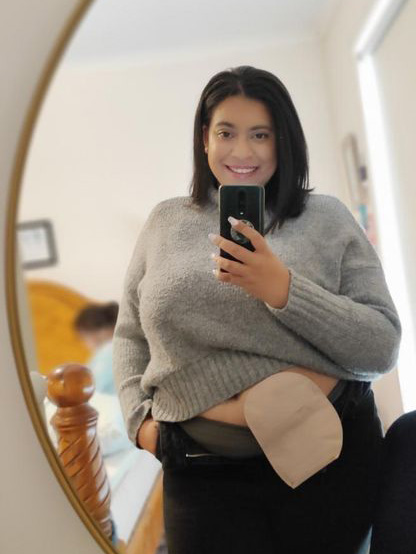 Hi, I'm Jasmine.
I was diagnosed with Crohn's disease in March 2019. There was a long battle to get to that diagnosis, almost 7 years in the making, and within those 7 yrs, I've lost count in how many surgeries I had. After being diagnosed I was immediately put on infusions and different medications, then comes a year later, I'm still in and out of hospital and my surgeon mentioned there's a good chance I'll need a ileostomy because my Crohn's is so aggressive.
I was honestly so shaken by the thought, a couple of weeks later I ended up back in hospital and ended up having to get an ileostomy, it was a horrible recovery. But looking back on it now, I'm healthier than I've even been and I'm grateful for having a second chance with my family.
You can follow Jasmine on her Instagram.