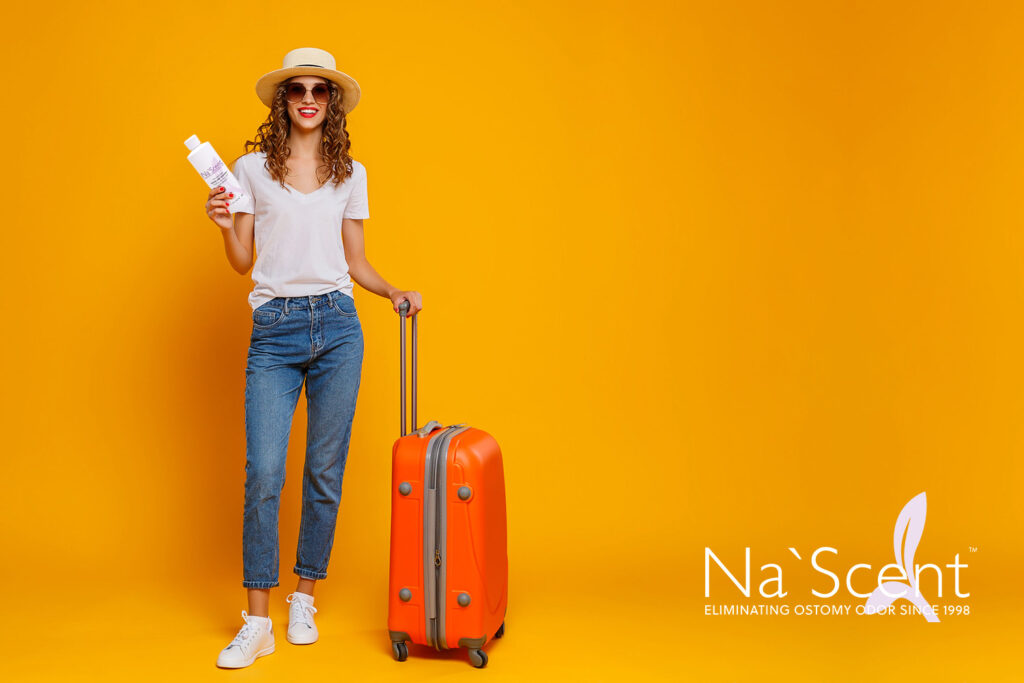 Traveling with a stoma might seem difficult. If you want to make sure that it does not prevent you from traveling, you have come to the right place. This post aims to provide you with all the information you need to enjoy your travels. With just a bit of planning, you will get to benefit from a stress-free experience. So, what are you waiting for? Let's dive in.
Calculate the Number of Appliance Changes
Before you embark on your trip, it is important that you calculate the number of appliance changes that would be required. In fact, it is best that you plan for some extra appliance changes as there might be unexpected leakages or delays. Traveling with additional appliances will make things a whole lot easier. You must consider all your ostomy care needs such as skin protectant, special wipes, barrier strips, and belts.
Keep Ostomy Supplies in the Hand Luggage
Another tip that will allow you to travel with an ostomy is keeping your supplies in the hand luggage. Although carrying a bulky luggage might not seem like a good idea, it is always better to safe than sorry. It is best that you have supplies at hand in case the luggage goes astray. However, you should keep in mind that carrying sharp items can prove problematic. Hence, you would need to store the scissors in the stowed luggage. Besides, you can easily purchase scissors.
Contact the International Directory to Order Ostomy Supplies for Extended Travels
Now, if you intend to travel for an extended period of time, it is wise that you place an order from a supplier at the destination rather than to take all the ostomy supplies with you. You can look up the international directories of distributors or stores to make your purchase.
Avoid the Consumption of Carbonated Beverages and Beer
When you go on a flight, there is likely to be increased gas in the pouch during the flight. Hence, it is advised that you avoid drinking beer and carbonated beverages. Similarly, you should avoid chewing gum or sucking on candies as it would increase pouch gas.
Store Supplies at a Normal Room Temperature
Since extreme temperature changes cause stickiness in your flanges, you should simply store supplies at a normal room temperature. However, the supplies must be kept in a cooler bag if traveling to somewhere humid. Make sure to keep your bag away from direct sunlight.
Empty Your Appliance at a Suitable Bathroom
When traveling, you should always empty your appliance at a suitable bathroom. You might want to consider switching to closed end pouches if you use drainable pouches that have a clip. Thus, you would be able to discard the pouches for convenience.
Use Ostomy Belts
To ensure additional security of the pouching system, you should also get ostomy belts. They allow you to participate in sports and move about more freely while protecting your stoma from any trauma. Ostomy belts are highly effective and worth the cost.
Conclusion
Once you have gone over the post, you will have no trouble traveling with an ostomy. Make sure to take advantage of the above tips for the best experience.