Ostomy Care for Your Child based on Developmental Age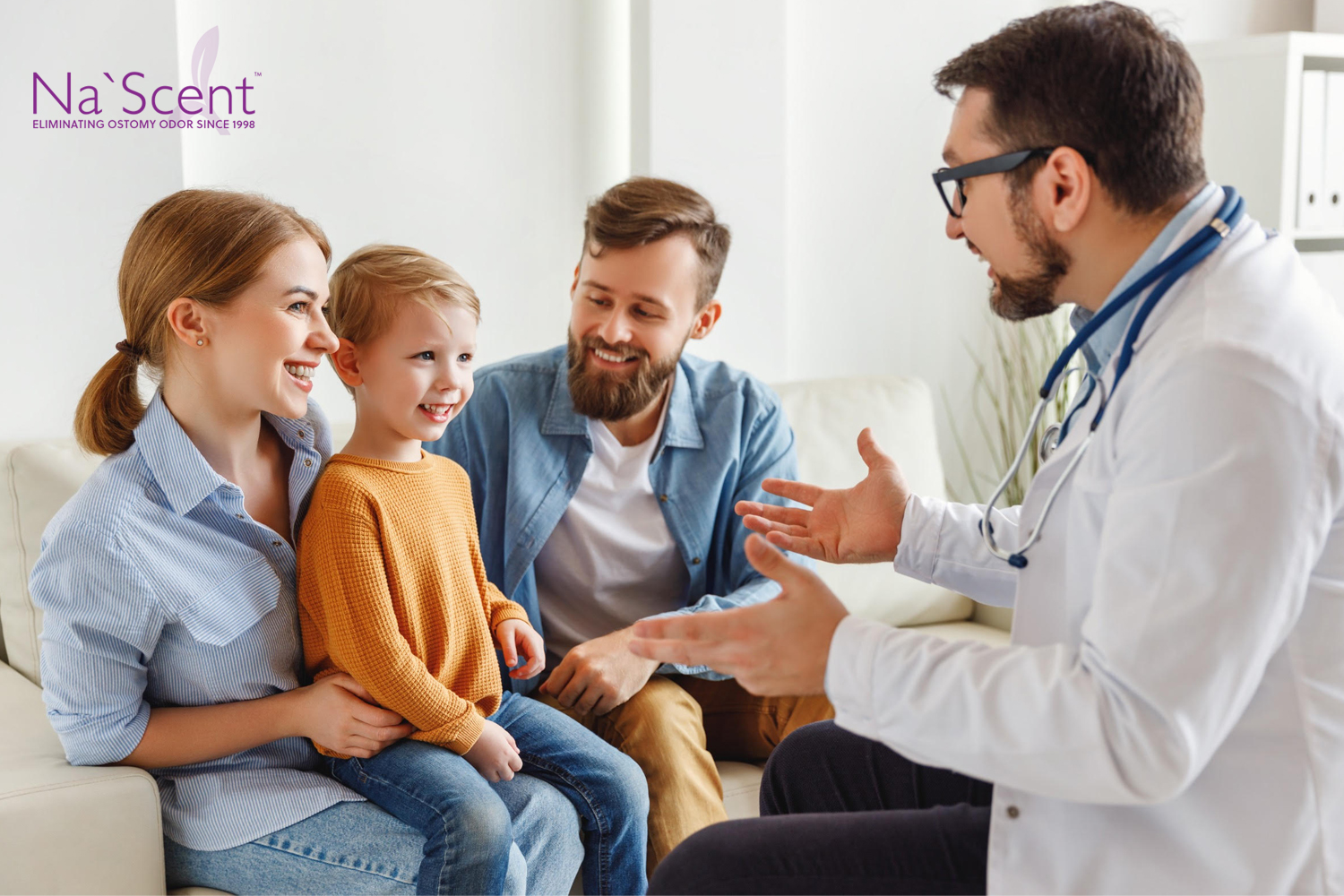 There are a few important things a parent must be aware of when a child has a medical condition that necessitates an ostomy bag. Ostomy care can be difficult for young children, on top of the sleepless nights and nonstop feedings you are likely experiencing.
Fortunately, Beaumont Health has expanded the Beaumont Ostomy Clinic to provide care for pediatric patients since they understand that parents and caregivers may require extra assistance with ostomy management. According to Sonia Mae Garcia, MSN, RN, FNP-C, CWOCN, a nurse practitioner with Beaumont's Ostomy Clinic, assistance from the clinic in some circumstances can decrease or eliminate the need for extra visits to the doctor for standard care.
"Parents or kids can now come to visit us if they have pouching concerns, leaking issues, or questions about the stoma, or if they just need more education and support," explains Garcia. At the clinic, qualified staff members will offer assistance in preventing skin irritation, address queries regarding pouching issues, and provide dietary information.
Here, Garcia gives some essential details on ostomy management according to the developmental stage.
AN IMPORTANT NOTE ON NEWBORN OSTOMY CARE
During infancy, the entire ostomy care process might be difficult for parents. "Education is important to parents, especially during a period of major transition. We work hard to modify our training and assistance based on how parents are coping with their child's stoma since it may be traumatizing for parents to face expectations of having a flawless child, Garcia says.
Children gain more self-assurance when parents can handle ostomy care in a compassionate and regular manner. Children get up signs about the surgery from their parents, and trust is growing, according to Garcia.
Garcia assists parents in separating their thoughts about their newborn from their concerns about ostomy care. Negative emotions are common. The nurses at Beaumont's Ostomy Clinic give parents a lot of emotional support and allow them to freely express their feelings in order to assist parents in gaining confidence in caring for their child's ostomy.
A FEW SIMPLE PIECES OF ADVICE FOR THIS EARLY STAGE
According to Garcia, changing an infant's pouching system is similar to changing a diaper. You cannot hurt your infant or the stoma, which is painless in and of itself.
To make the process as straightforward as possible, have the necessary supplies on hand.
Use paper towels or wipes that are extremely soft and free of oils, alcohol, and soap.
Every three to four days, take off the pouch, clean the skin, and replace it.
Parents will be changing the pouch to match the needs of their developing child because an infant's exponential growth can affect their pouching system. Consider learning how to measure for a new size if your child has grown. To learn more, speak with the Ostomy Clinic in Beaumont.
TODDLERS
Toddlers that are active are always moving. For ostomy treatment at this age, consider these suggestions:
Toddlers could act in an exploratory play or rip their pouch off since they think everyone has a stoma.
During the day, a onesie can help hide everything, and at night or during naps, a baby monitor can help you react fast if your child pulls the pouch off.
They can learn to keep their fingers away from their stoma or keep their pouch on so that it does not leak, just like young children learning not to touch a hot fire.
If the child has never had a stoma before, play therapy with a doll might help them understand their stoma and pouch.
Without any additional protection, toddlers with stomas can crawl, take a bath, lie on their stomachs, and even swim. The bag is water-resistant.
PRESCHOOLERS
Kids have greater initiative between the ages of 4 and 5, thus Garcia asserts that they can even be given some direction. "Parents can start teaching their child some basic self-care skills, like how to empty the pouch and make sure they have additional supplies with them when they go to school if they feel comfortable doing so."
THE EARLY YEARS
"As owners of their surroundings, school-age youngsters can now take greater responsibility and care for themselves. They are more self-reliant and skilled enough to change their own pouches, according to Garcia.
Garcia advises parents to congratulate their children when they pay attention to their ostomy care even though they may need to remind busy children to empty their pouches. She also notes that at this age, children can give teachers and other adults some simple instructions if they need help with their care.
Children at this age might gain from participating in a support group. To find out whether there is a group in your area, check out the United Ostomy Associations of America website, or think about creating your own.
ADOLESCENTS AND TEENS
At this age, social stress can be an issue, so be ready to provide your tween or teen with lots of support and assurance. They are welcome to discuss their body image issues with us, according to Garcia. "Parents should encourage their teenagers to express their concerns before providing them with candid feedback."
The Ostomy Clinic in Beaumont is a place where any pouch-related difficulties can be discussed and resolved.
Garcia exclaims, "We are very happy to be here to support children and their families.