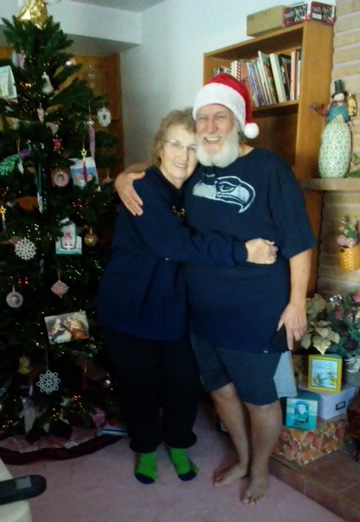 My name is Kathy (Kathleen).
Oct. 20, 2016 during my first colonoscopy at age 69, I was immediately told I had cancer. I had a tumor just inside the anus. My surgeon told me right away I would need an ostomy.
I was horrified as I first received 2 months of chemotherapy followed by 25 radiation treatments and then surgery on June 22, 2017. It took 4 month for anal surgical wound to heal enough so that I could sit in a chair.
My husband & I, both retired, were "snowbirds" spending 6 months in Laughlin, NV & 6 month at home in Wapato, WA. By the fall of 2017 we were back on the road in our rv. We were able to resume our retired life. I adapted well to my ostomy, settling on Coloplast products along with Na'Scent deodorizer.
Sadly my husband developed some heart issues and prostate cancer. He died suddenly this past May 24, exactly 3 weeks after we arrived home. We shared 45 years of love together. I miss him desperately.